Here below is the simple way for all GFX battles to have a simple poll added to them for easier score keeping.
1) When you make the post, scroll down to the add the poll option, then click to open the section up.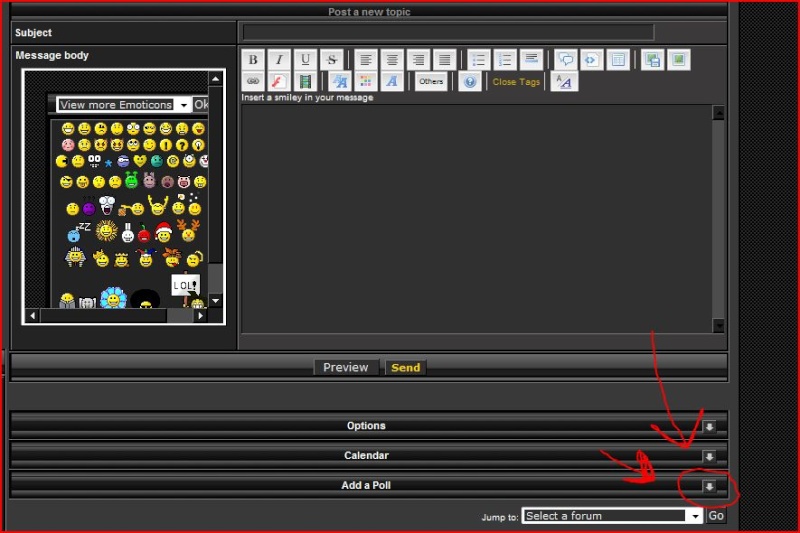 2) Once the selection is opened up, fill in the Poll question as "Your username" vs. "Opponent's Username" and fill in poll option as shown below.

3) Send your thread, and there is your simple poll! It should look something like this:

Thanks for using this TuT and I hope it helps.
***Please use a poll on all GFX Battles***
----Clutch GFX Administration